Premier Commercial Roofing Services in Chicagoland Area
Guardian Roofing Systems, with over 30 years of experience, is Chicagoland's premier provider of expert commercial roofing services, known for unmatched craftsmanship and trustworthiness.
Leading Commercial & Industrial Roofing Services in Chicago
Decades of Trusted Service in Chicagoland
Guardian Roofing Systems stands tall as a trusted name in the Chicagoland area. With over 30 years under our belt, we've faced every challenge that the region's weather has thrown at us. From the biting cold of winter to the intense heat of summer, we've consistently provided top-notch roofing solutions. Our deep understanding of the local climate conditions ensures that we're always prepared, making us a favorite choice for many businesses and industries in the area.
Every building has its unique set of needs, and we're here to meet them all. Our comprehensive range of services is designed to cater to every roofing requirement:
Recover: Add a new protective layer to your existing roof, extending its life and durability.
Tear Off: When it's time for a fresh start, we'll remove the old roof and install a brand-new one, ensuring top quality every step of the way.
Patch Repair: Got a leak or a problem spot? We'll zero in on those areas, fixing them up to make your roof as good as new.
Our commitment is to provide the best solution for your specific needs, ensuring safety and longevity.
We know that roofing issues don't wait for a convenient time. That's why our dedicated team is available 24-7 for emergency services. Whether it's a small leak that's sprung up overnight or a more significant issue, we're just a call away. Every project we take on is backed by our promise of quality and customer satisfaction.
In the competitive field of commercial and industrial roofing, Guardian Roofing Systems has established itself as a leading name. Our reputation is built on years of consistent quality work and a commitment to our customers. When you choose Guardian Roofing Systems, you're choosing proven expertise and reliability in the roofing industry.
Commercial, Industrial, and Repair Expertise in Chicago
Tailored Solutions for Chicago's Businesses
Every commercial space has its unique demands, and our roofing solutions cater to this diversity. From bustling retail spaces to expansive office complexes, we utilize top-grade materials like TPO, EPDM, and modified bitumen to ensure durability meets aesthetics. Our energy-efficient options not only protect your establishment but also contribute to reduced operational costs.
Beyond installations, our expertise encompasses replacements and routine inspections. With a commitment to quality, we've become a trusted name in commercial roofing, ensuring businesses operate seamlessly.
Durable, Safe, and Efficient Roofing for Industrial Complexes
Industrial facilities present distinct challenges. Our roofing solutions, designed for manufacturing plants and storage facilities, withstand the rigors of heavy machinery and exhausts. Features like skylight installations and smoke hatches are integrated, ensuring functionality meets safety.
Safety remains paramount. Our team ensures minimal disruption during installations or repairs, allowing your operations to continue smoothly. With a deep understanding of industrial demands, we deliver roofing that's durable, efficient, and safe.
Roof Repair & Maintenance
Preserving the Integrity of Your Roof with Precision and Care
A roof in optimal condition is vital for safety and efficiency. We specialize in prompt and precise repair services, addressing issues like leaks and membrane damage proactively. Our routine maintenance packages are designed to identify and rectify potential problems early on.
Whether it's a flat or sloped roof, our expertise ensures repairs are done right the first time. Trust us to maintain your roof's integrity, ensuring resilience against the elements and time.
View Our Impressive Portfolio
Witness the quality and precision of our craftsmanship firsthand. Browse through our portfolio of completed projects and understand why businesses across Chicagoland choose us.
Guardian Roofing Systems – Chicago's Flat Roofing Specialists
Chicago's Trusted Flat and Commercial Roofing Repair Experts
At Guardian Roofing Systems, we pride ourselves on being Chicago's premier flat and commercial roofing experts. With a legacy spanning over 30 years in the Chicagoland area, our professional service is designed to protect your roof system, ensuring it safeguards everything beneath. Our commitment? To ensure that every commercial and industrial roof we handle stands strong against Chicago's unique weather challenges.
Chicago's dynamic climate, marked by its biting winters and rainy seasons, poses unique challenges to flat and commercial roofs. Water ponding, a frequent issue in the rainy months, can lead to structural damage if not addressed promptly. The city's temperature fluctuations can cause membrane deterioration, compromising the roof's integrity. Moreover, intact flashings and efficient drainage systems are crucial in preventing leaks and water damage, especially given Chicago's weather extremes.
Our approach at Guardian Roofing Systems is thorough and tailored. We begin with an expert inspection, leveraging advanced tools and our deep local knowledge to diagnose roofing issues specific to Chicago's environment. Our repair solutions are designed with Chicago's flat and commercial roofs in mind, ensuring longevity and resilience. Our team, backed by decades of experience, delivers quality workmanship every time. And once our job is done? We provide post-repair assurance, guaranteeing the longevity of our work with warranties tailored to Chicago's demanding climate.
Our proven local expertise, marked by countless success stories in the Chicago area, makes us the go-to choice for many businesses. Hear it from our satisfied clients who often regard us as the "best roofing repair in Chicago" and the "top flat roof specialists". Our unwavering commitment to excellence, safety, and customer satisfaction sets us apart. If you're in Chicago and need premier roofing solutions, don't hesitate. Reach out to Guardian Roofing Systems for a free consultation or quote. Let us be the guardian of your roof.
Experience the Guardian Difference
"Angelo was very helpful and responsive throughout the entire project. He would respond all day and not just during certain times. He would also call to ensure everything is going well and both parties are on the same page. We were definitely a difficult client and as a small church, our budget was tight but Angelo respected my time, our budget and was able to work around the obstacles we set before him. Once the contract was signed and materials were gathered, they were able to knock it all out in one day and we had about 2,000 sqft of roof to replace too! Even after the work was done, we had some issues with the cleanliness of the building due to the debris but Angelo took care of it in a timely manner so that we could continue use of the building with the new roof! Very good work was done and I would definitely recommend this company as their work and customer service is great."
Experience the Guardian Difference
Simple, Streamlined, Successful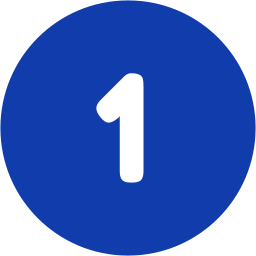 Get In Touch
Start with a detailed assessment. We'll understand your roofing needs, inspect the site, and offer expert recommendations tailored for you.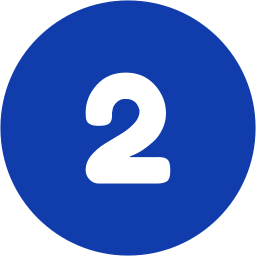 We Get To Work
Our skilled team springs into action, using top-quality materials and adhering to industry best practices, ensuring the job is done right.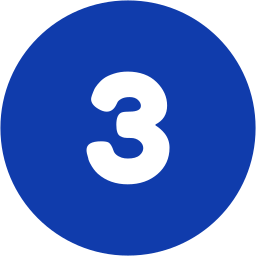 Review & Approval
After completion, we'll guide you through the finished project, ensuring it meets your standards and offering tips on future maintenance and care.
Commercial & Industrial Roofing Services
Get In Touch With Us Today!
Have questions or considering a roofing project? Guardian Roofing Systems is here to assist. Connect with our dedicated team and let's discuss your needs. Contact us today!